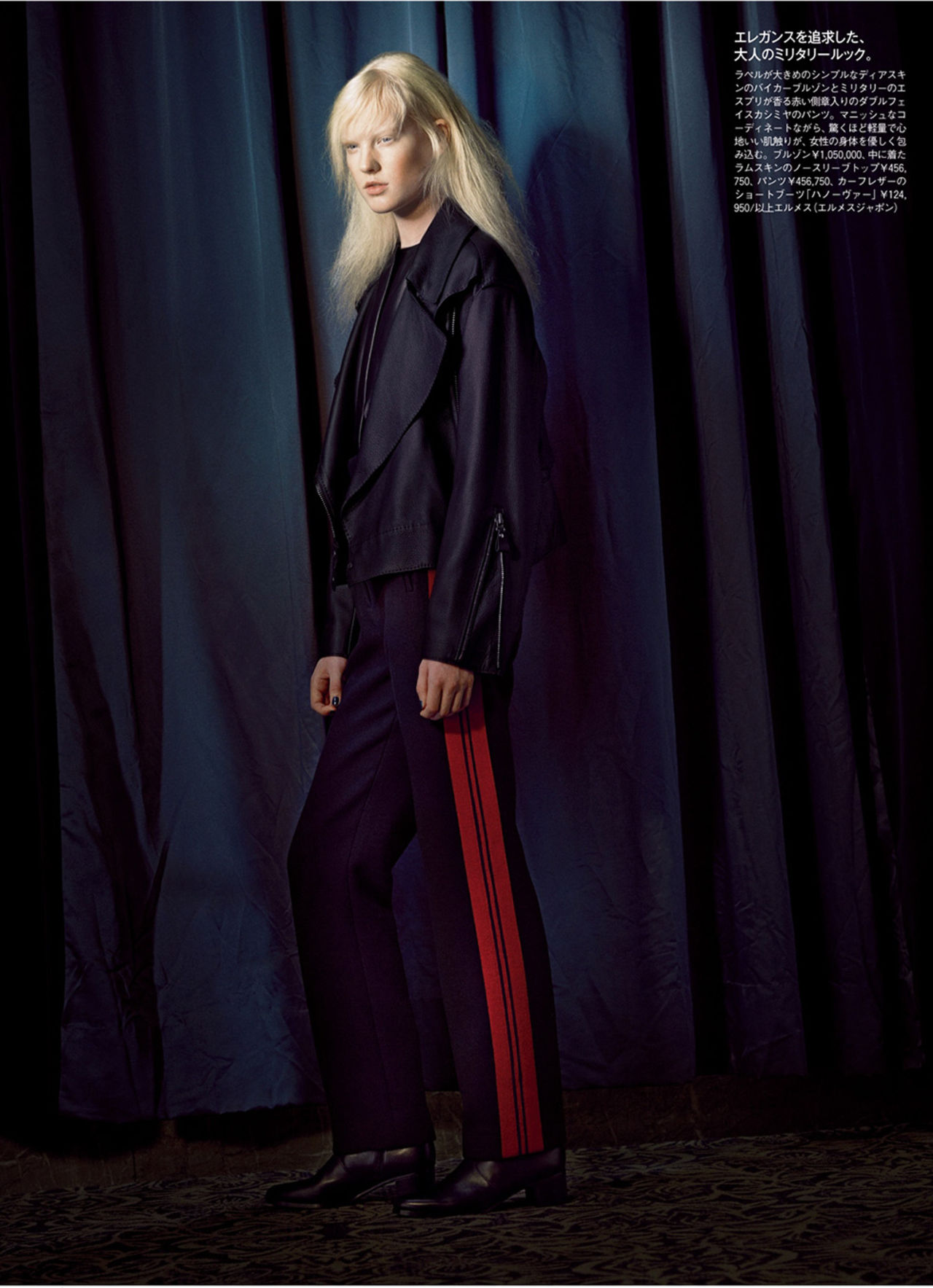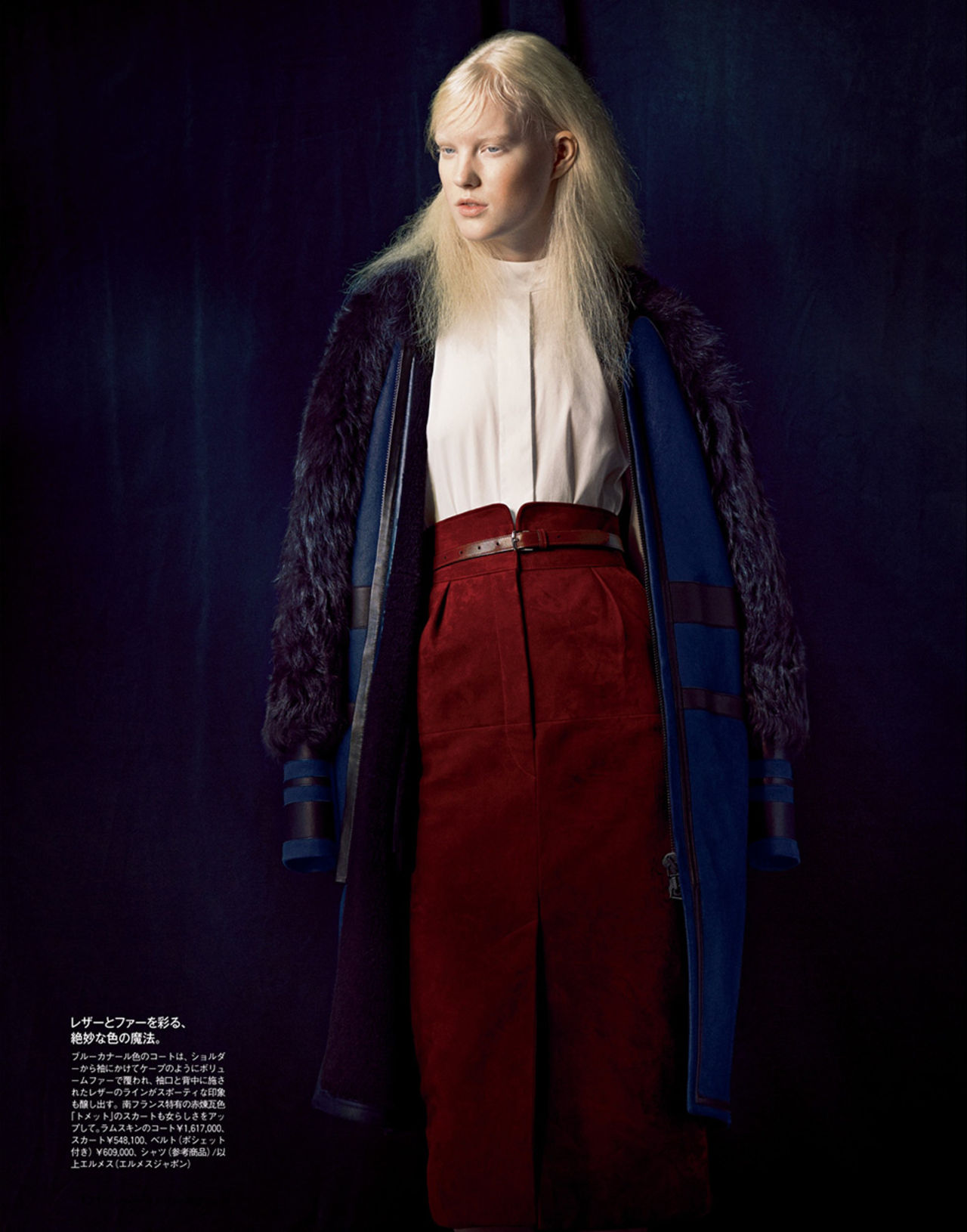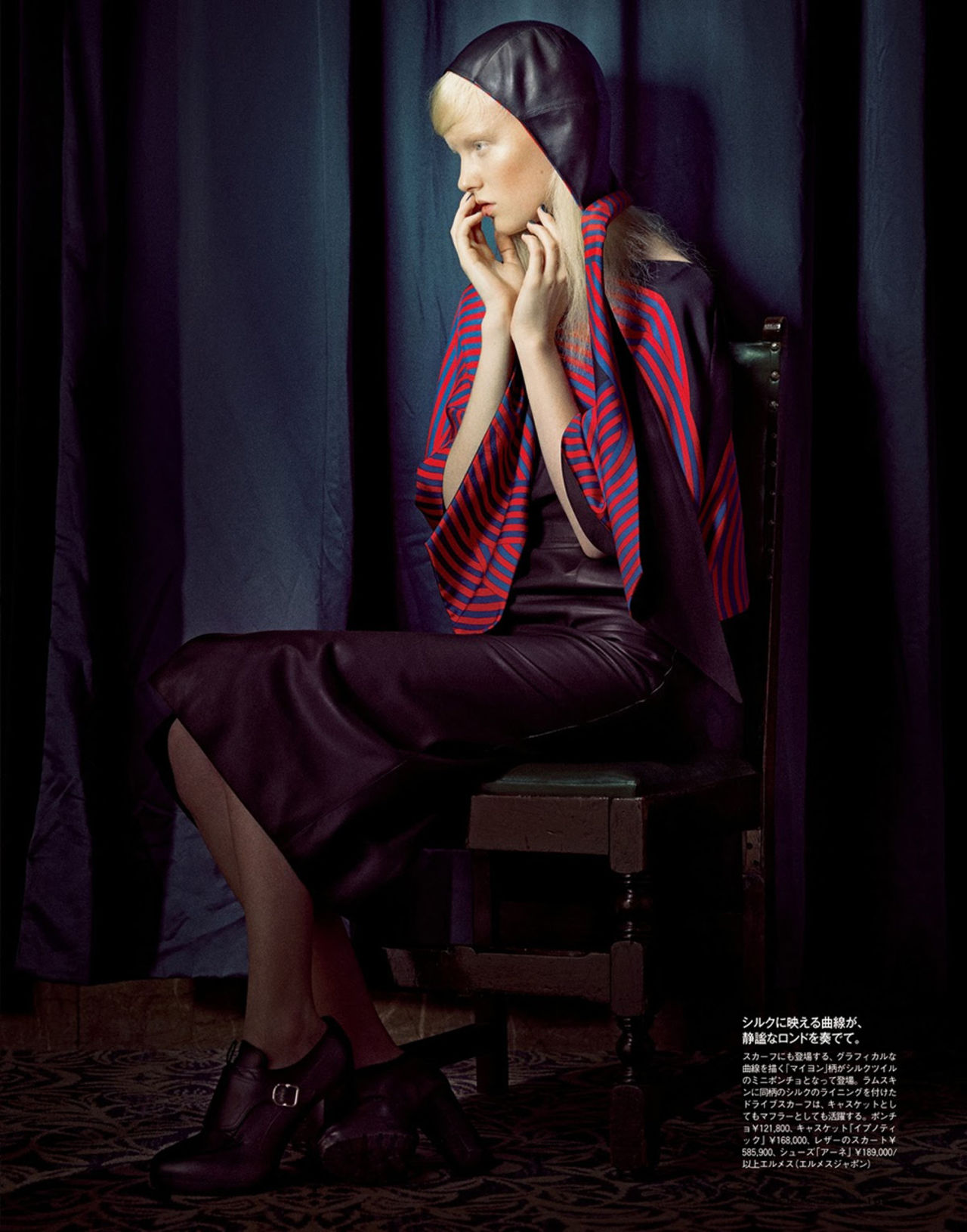 Navy and a deep red can amount to such a beautiful double as you can see
in this editorial
A Noble Savage by Tisch for Figaro Japan November 2013.
Model
Linn Arvidsson with the striking platinum blond hair gives
a total contrast to this cozy shades with her cool attitude.
In its entirety it´s a succeeded togetherness, which shows us both sides of winter;
the coldness outside and the coziness inside.
Photographer Tisch / Model Linn Arvidsson