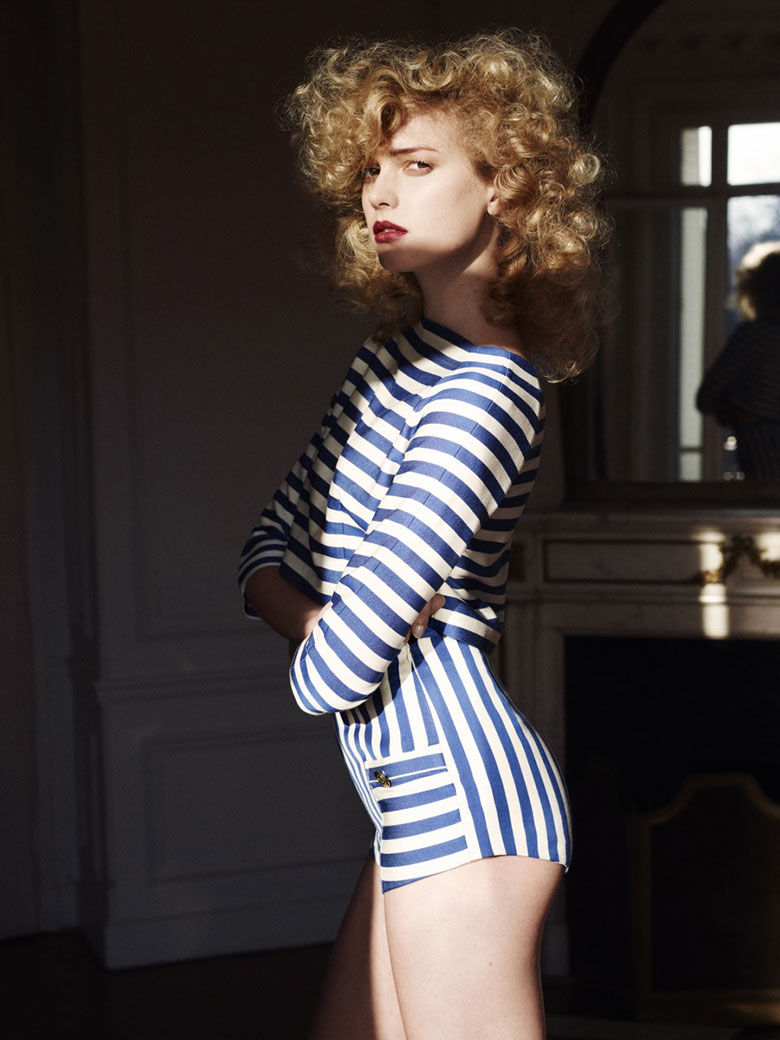 picture via thefashionography.com
I never was a big fan of curls. I have lived the experience that I always wanted what I can not have.
When I was a little girl I had really straight hair, after deciding I would need a short bob,
I wanted to have long hair again and voilà I had natural waves in my hair and I hated it.
Luckily, the industry developed a machine called hair straightener and my problem was solved for the moment.
And now, as I get older I slowly take pleasure in curls.
I´m not sure if I´ll look good with such a curly had but I love this look of Sigrid Agren
in this editorial for the latest Rika Magazine!
Photographer Horst Diekgerdes / Model Sigrid Agren for Rika Magazine issue 10 / Styling Anna Schiffel