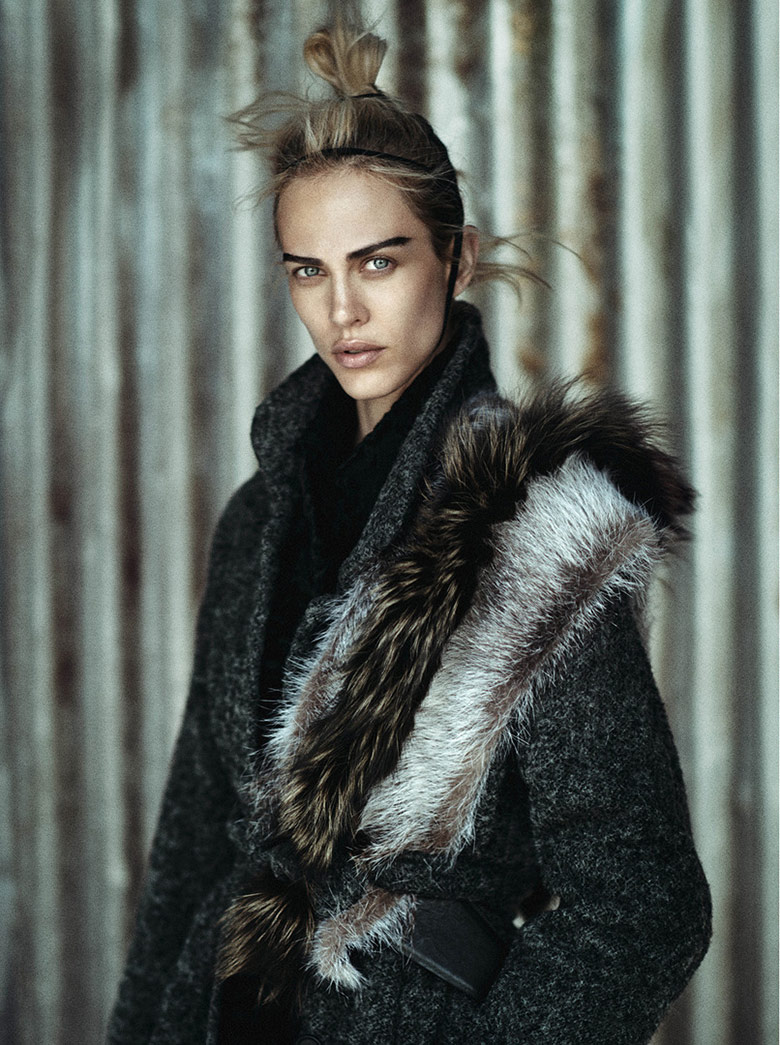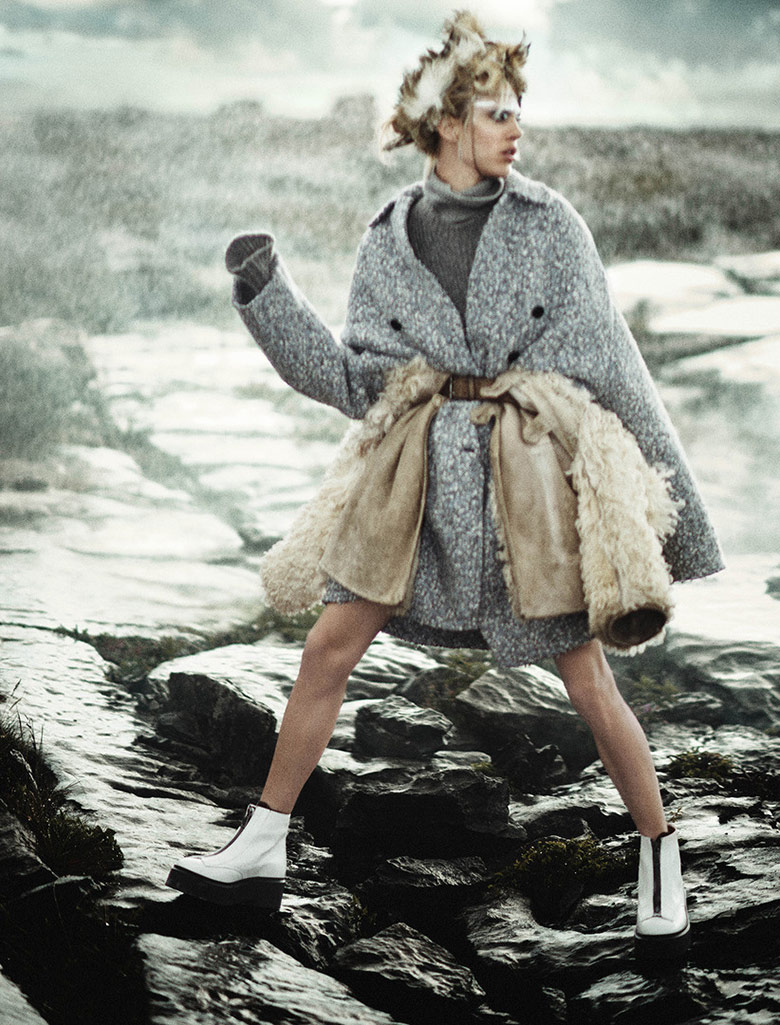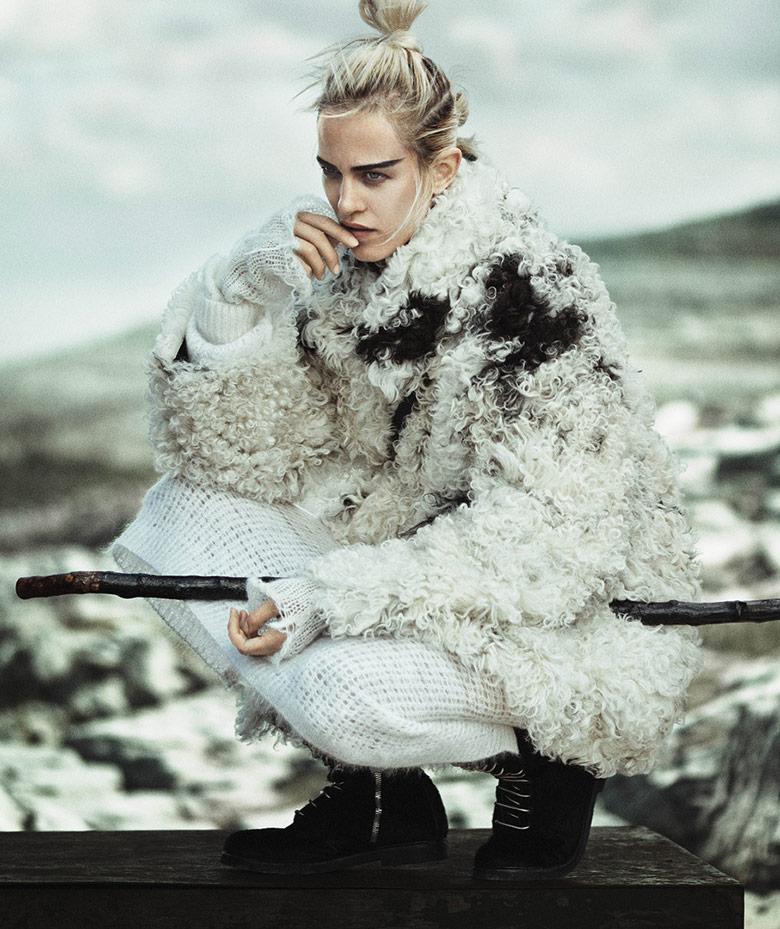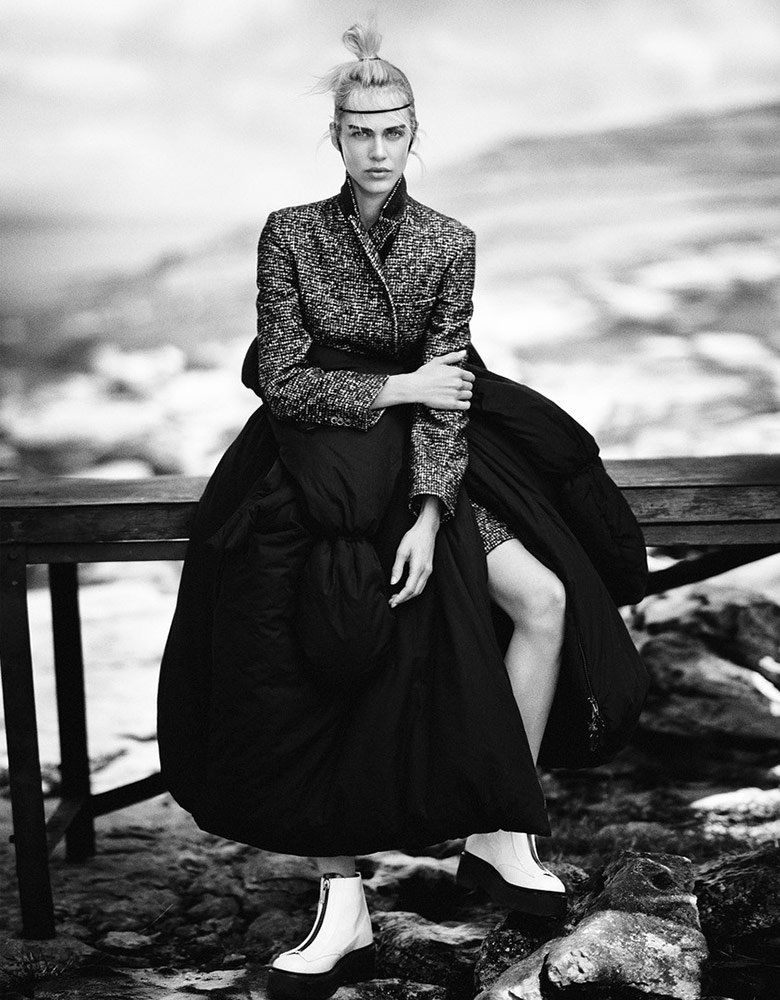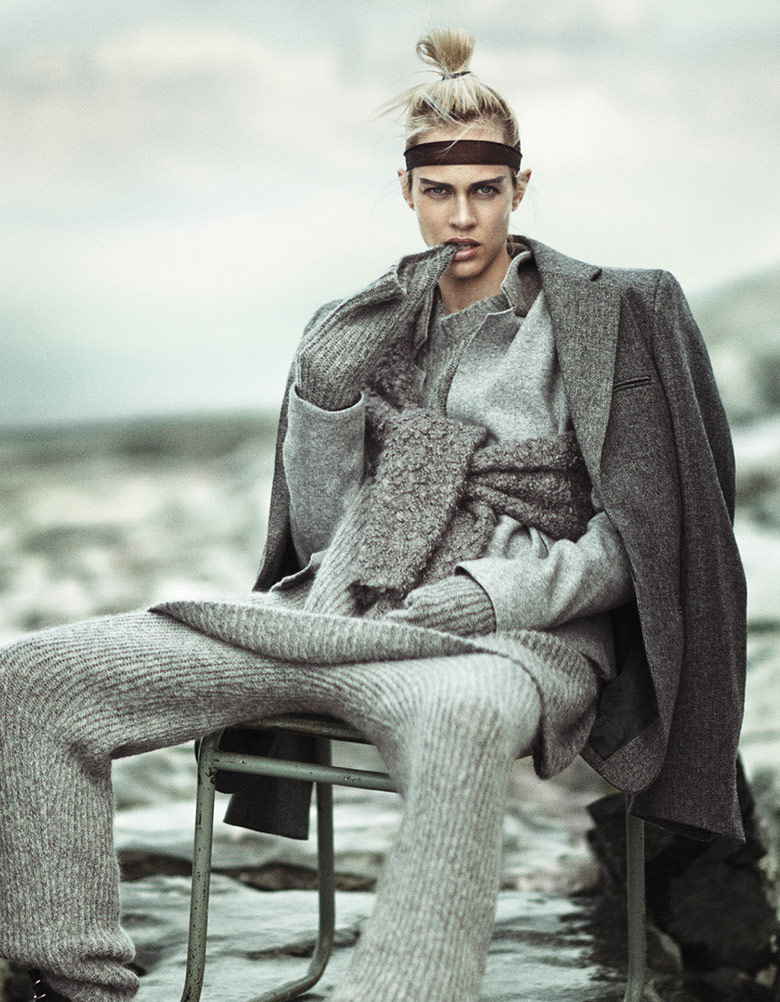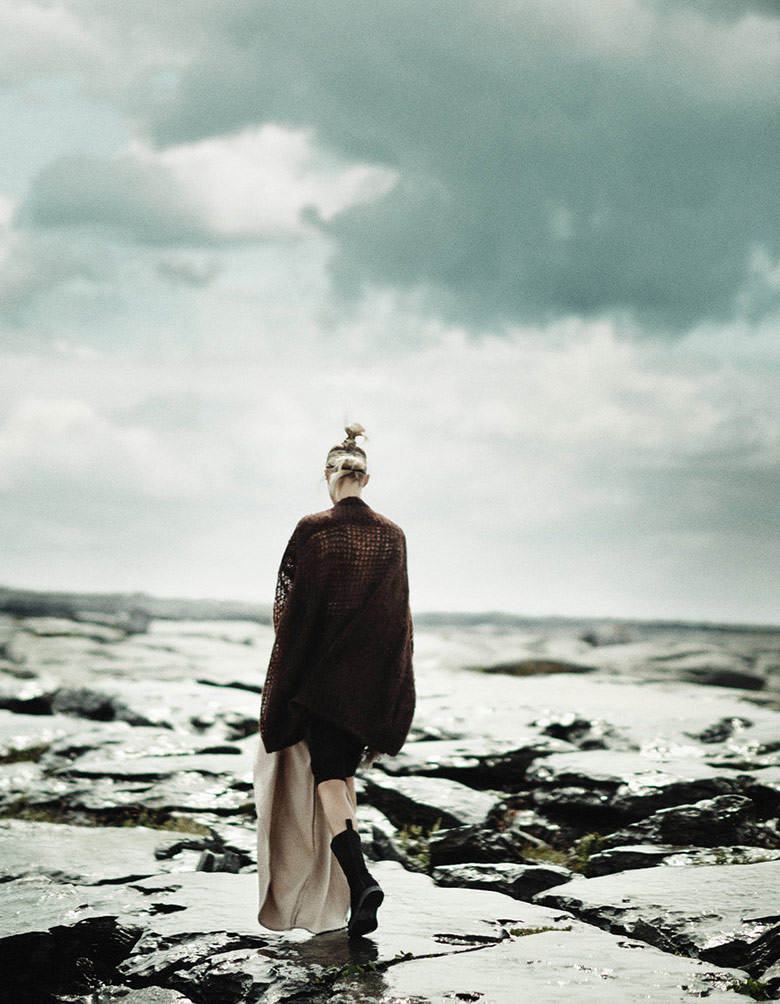 pictures via www.thefashionography.com
Photo shoots in Winter time are a real challenge. Not only that is freezing cold outside,
there are much more factors to think about.
I stumbled over this really great editorial featuring Aymeline Valade,
a girl I have a huge crush on. I think the blond hair suits her really well, btw.
The setting is just as rough as Aymeline in this story.
Pureness of a landscape combined with good styling let me always wither away.
Photographer Boo George / Model Aymeline Valade / Styling Havana Laffitte / Hair Samantha Hillerby /