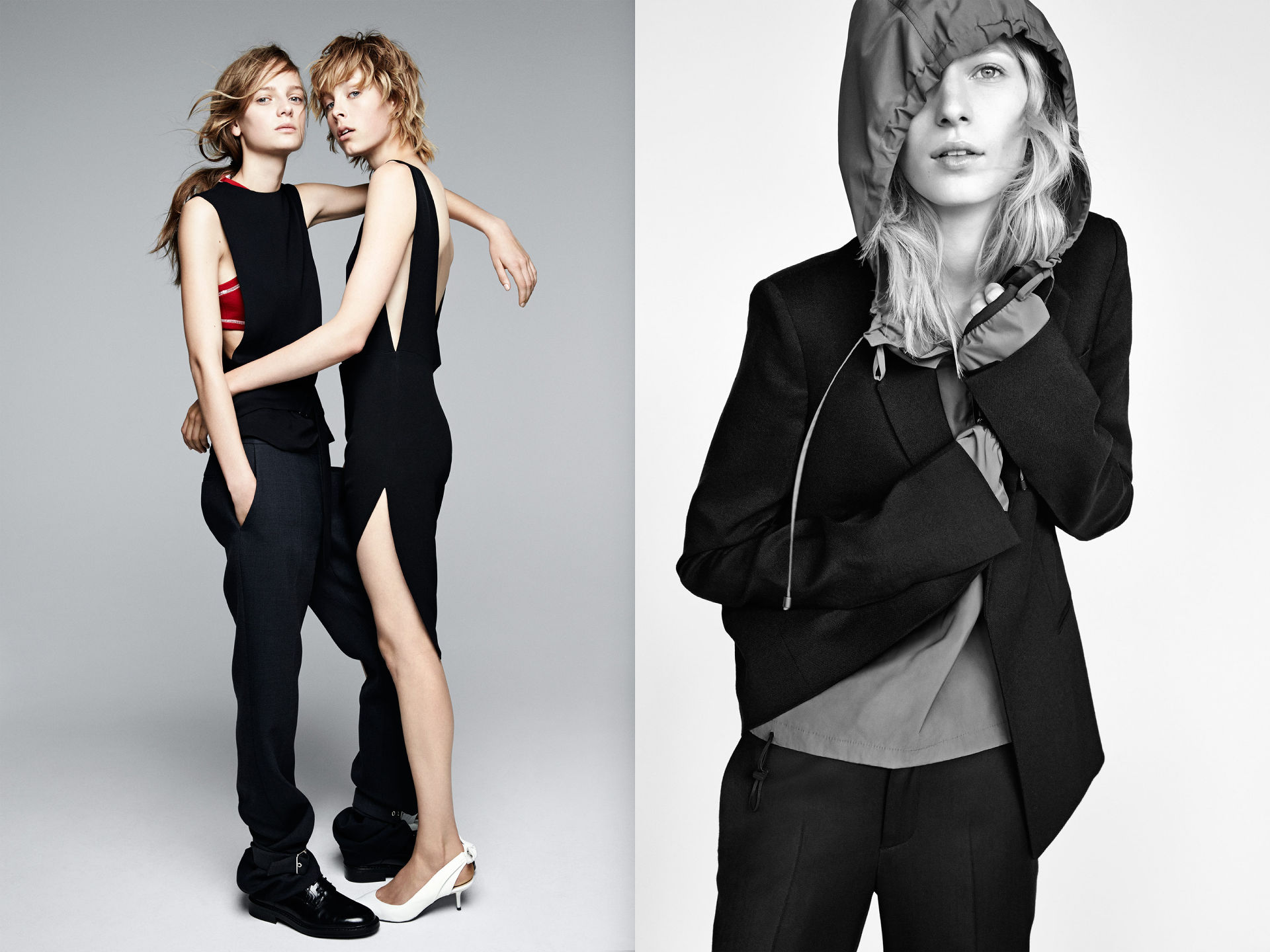 Beautiful girls and more beautiful clothes - the best thing to start into a new week!
The leo print totally catch me in all its variations just like the clean suit pants and blazers.
Zara hired top faces like Edie Campbell, Ine Neefs and Julia Nobis for its current autumn/winter campaign
and did a perfect choice in my opinion.
The campaign pictures are simple and effortless but absolute well-done.
The minimalistic designs with a bit of edges and sporty influences are totally in focus.
I watched a lot of must-have pieces and I don´t even know how to afford all my wishes.