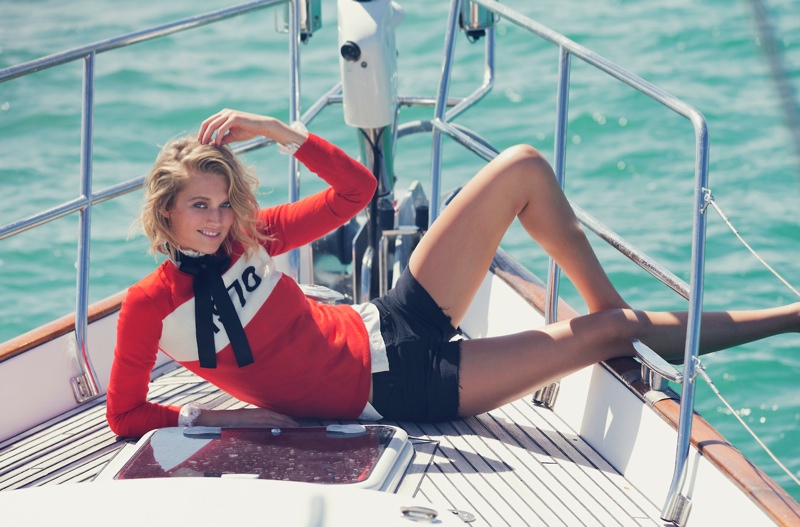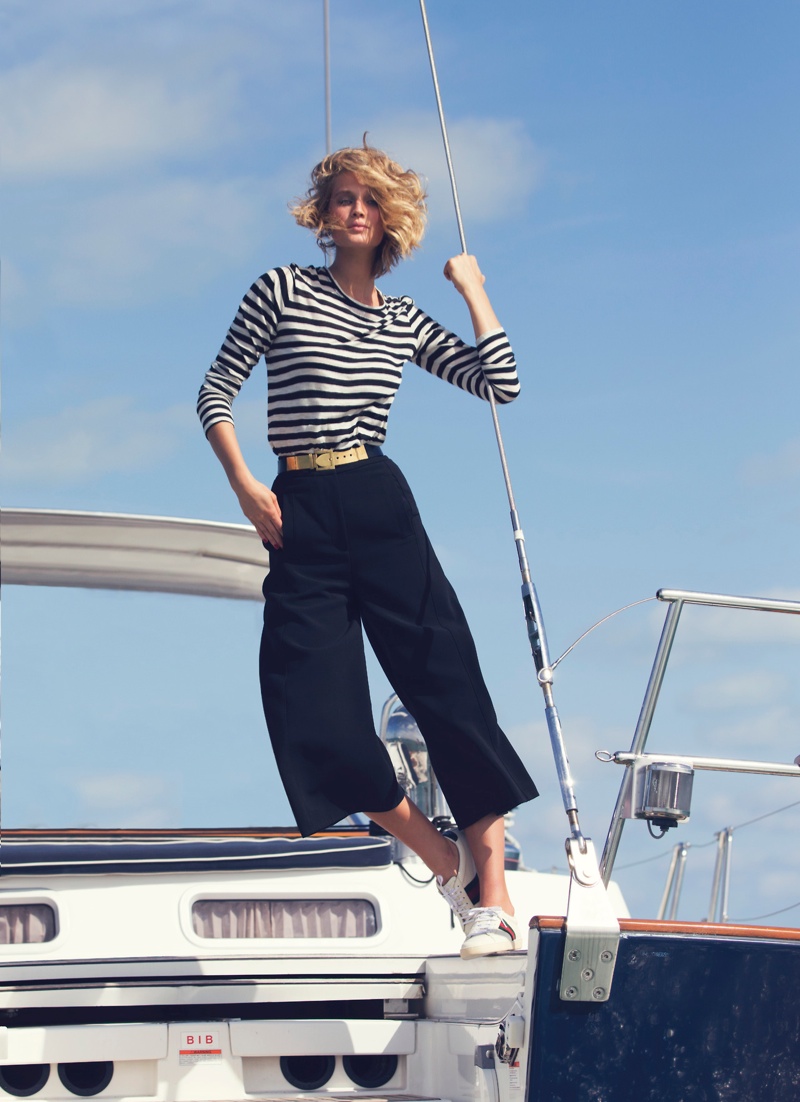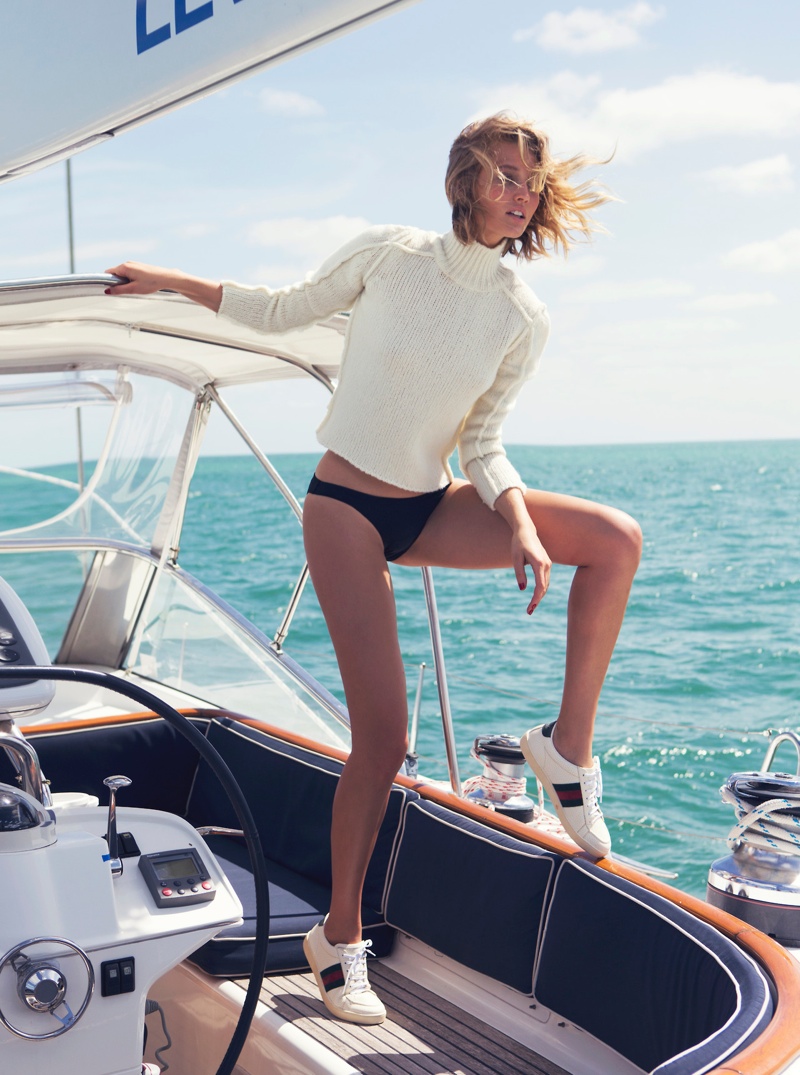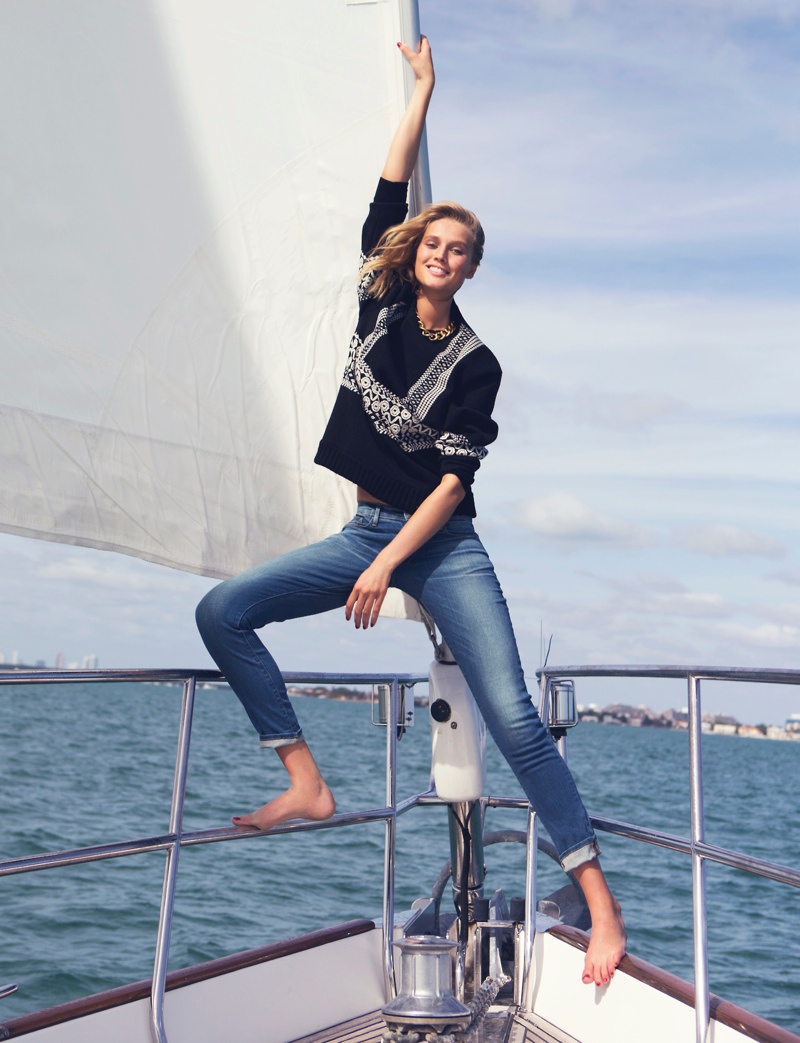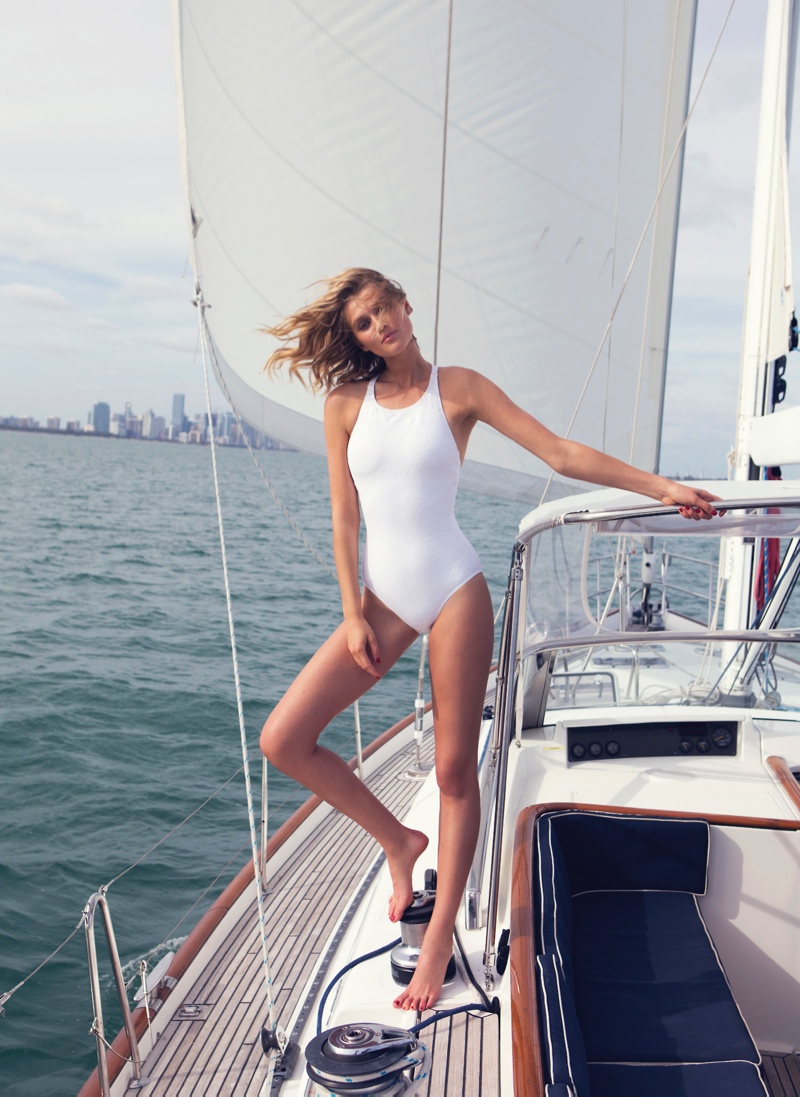 pictures via fashiongonerogue.com
I never tried sailing but when looking at these pictures I think I should definitely have a try at this.
Toni Garrn looks so fantastic posing on the boat.
I love the classic sailor look stylist Maya Zepinic gave her.
The pictures whet my appetite for spending my holidays like this,
feeling the sun in my neck and a cool breeze through my hair, wearing pieces of Proenza Shouler,
Alexander McQueen and Oscar de la Renta as well.
The perfect imagination right now while sitting in a hot office typing these lines.
These story was shot by David Bellemere for The Edit.
You can also read an article about her and see more pictures on net-a-porter.com.