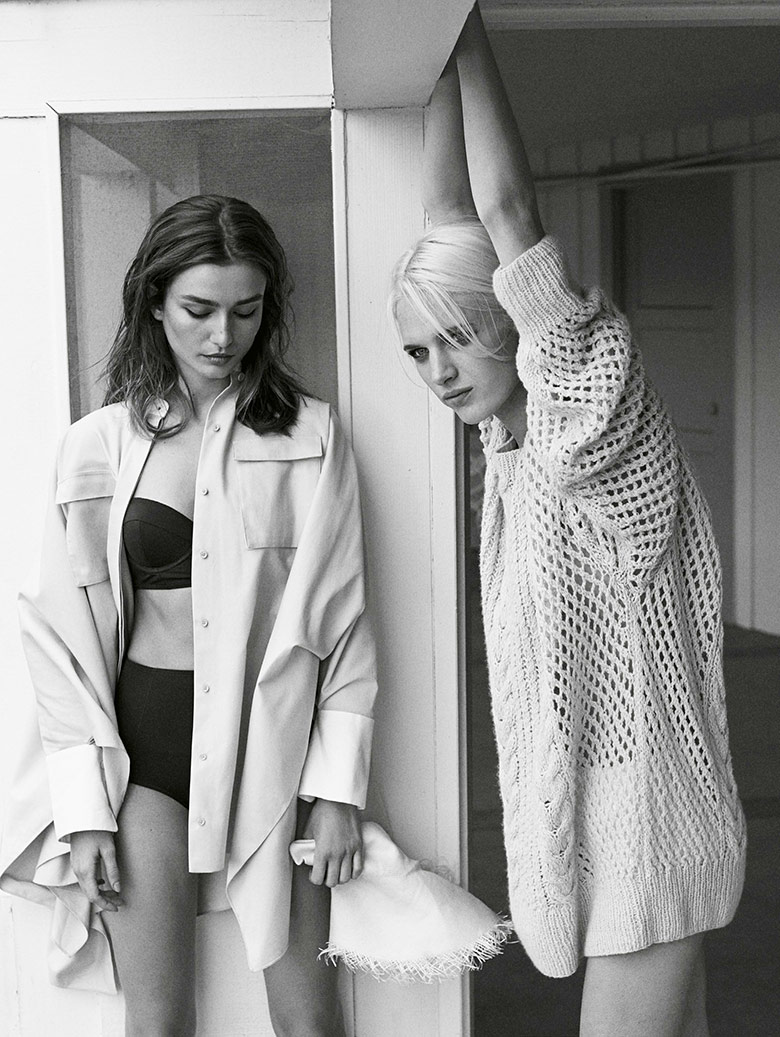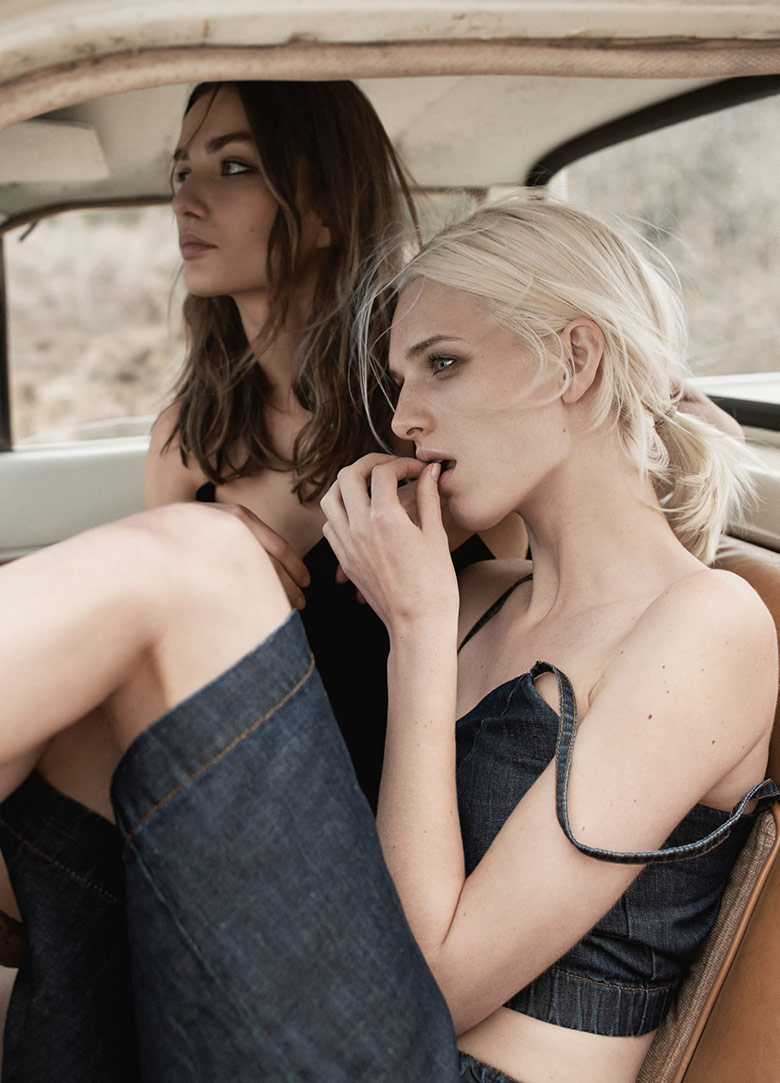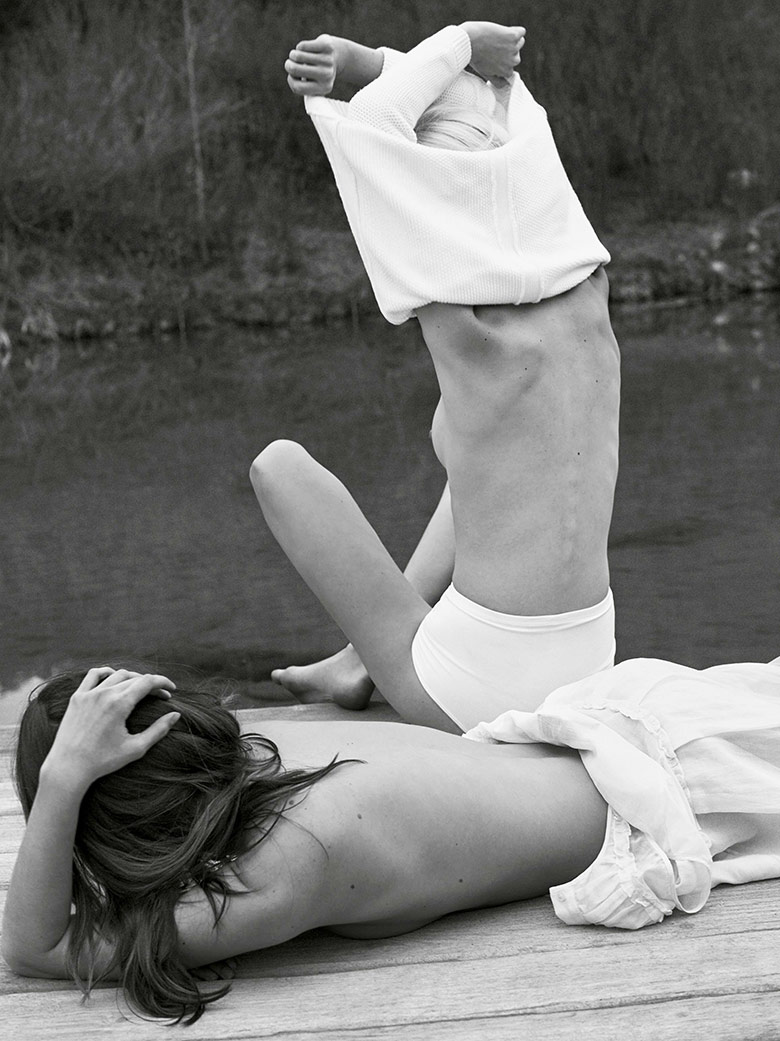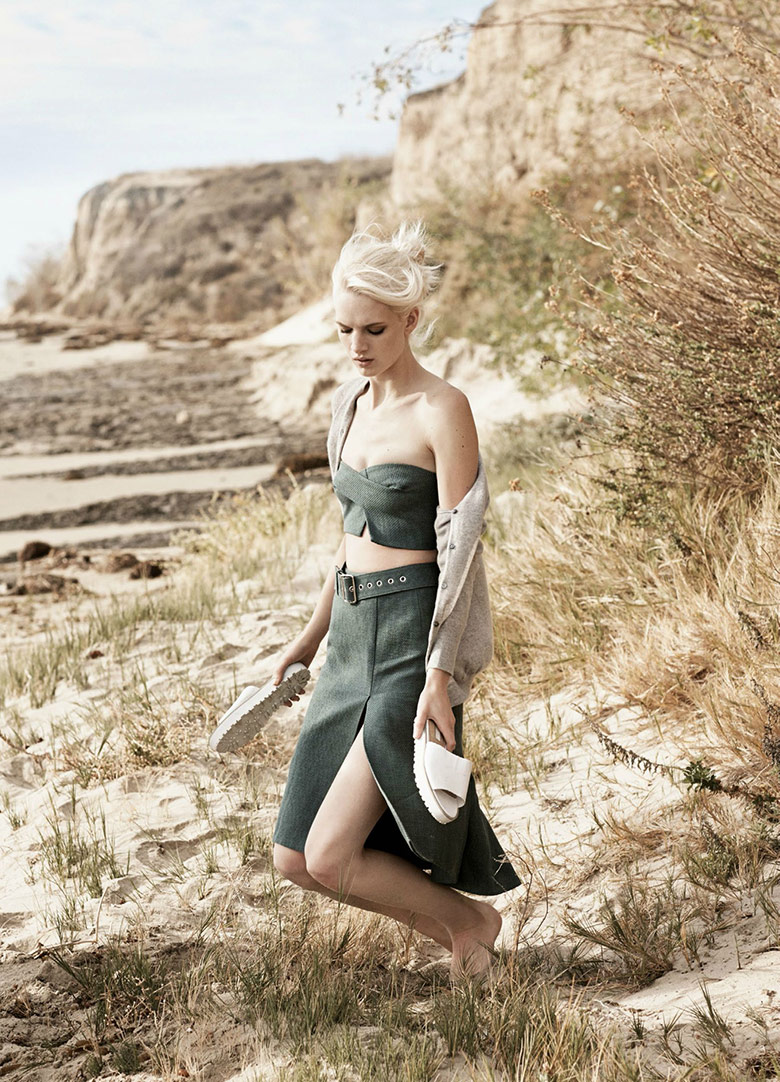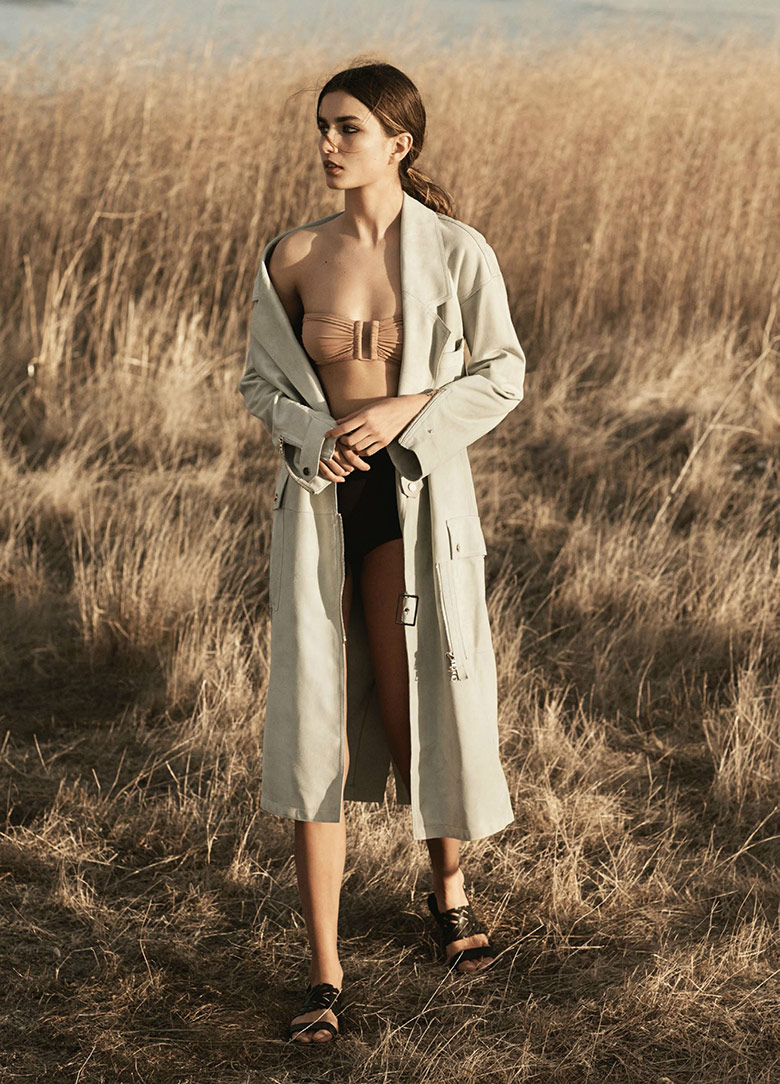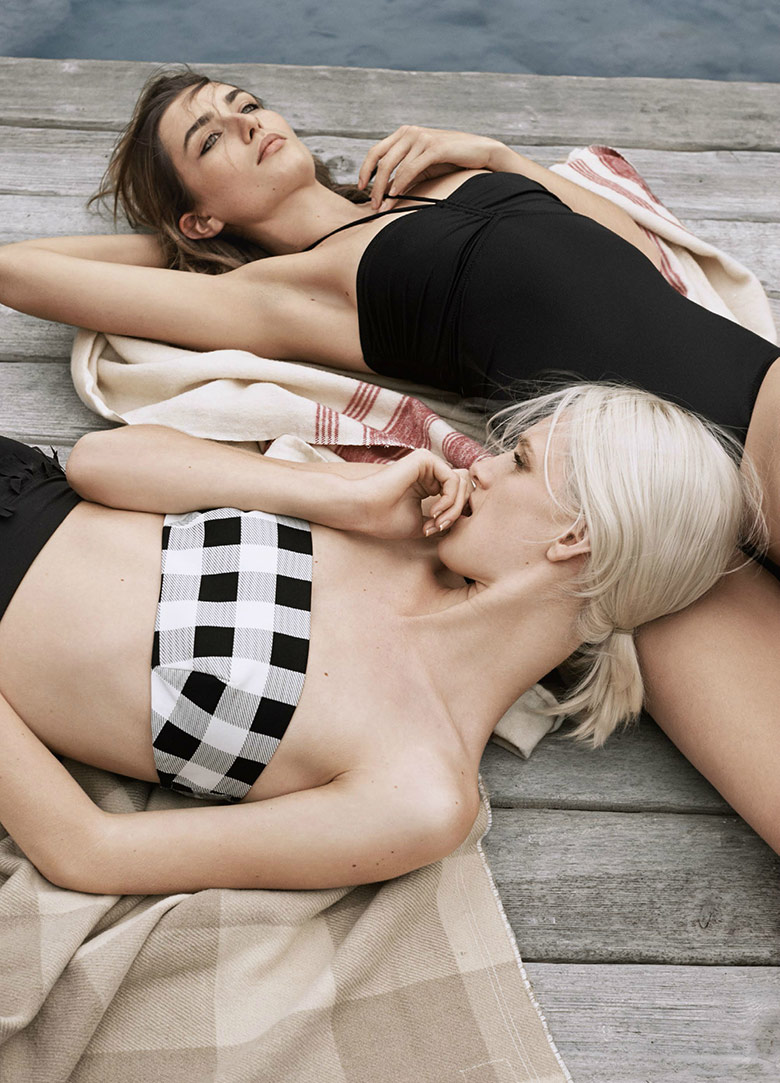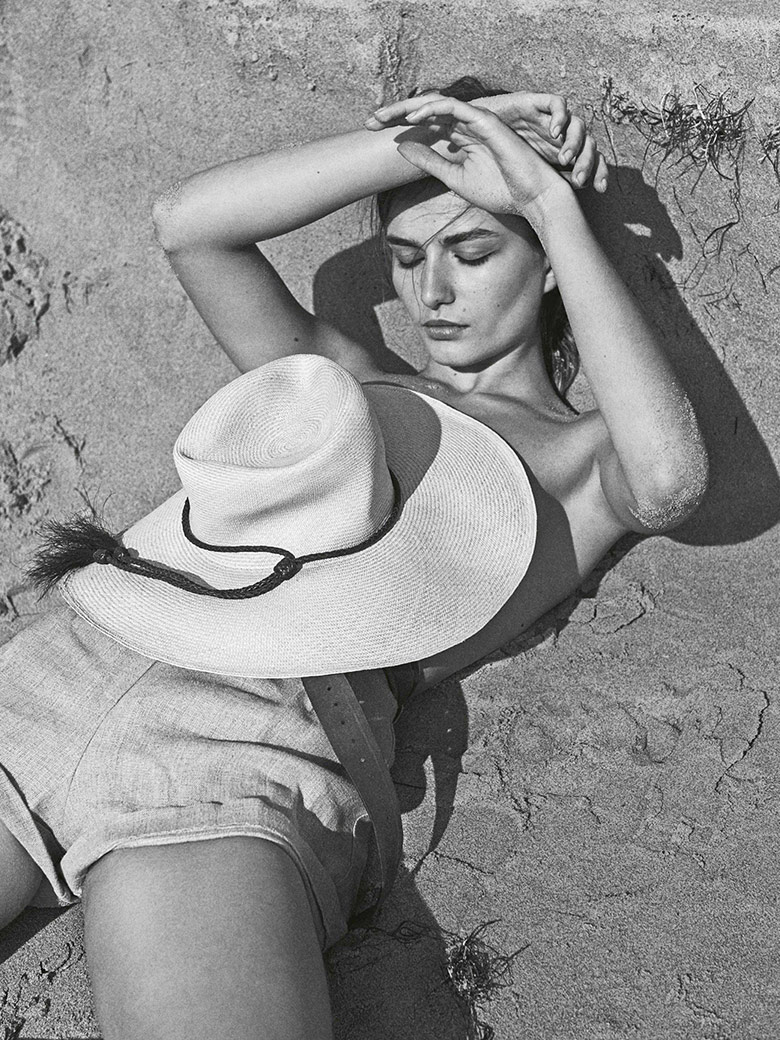 pictures via thefashionography.com
That comes into my mind when I look at this editorial for Vogue UK shot by Josh Olins.
I recognize more an more the mixture of black/white pictures with colour picture in one series and
I love both ways in this one. I immediately want to go at the seaside and take a deep breath of the salt-breeze.
That is how I could imagine to spend my summer holidays.
Totally relaxed and unagitated. Calmness and sun is all what I need.
But back to the editorial.
Ashleigh Good is not my favorite model but I think together with colleague
Andreea Diaconu they look perfect together.
The styling by Clare Richardson is exaclty on the point, effortless,
feminine and classic and works perfectly together with the nature surrounding.
I would say: ´Let´s go to the beach and enjoy life!´
Photographer Josh Olins / Models Ashleigh Good & Andreea Diaconu / Styling Clare Richardson /
Hair Shon / Make-up Sally Branka